About Trade-Marks
A trade-mark is a word, symbol, design or some combination of these used to distinguish the goods or services of one person, company or organization from others or used to identify the source of the goods or services.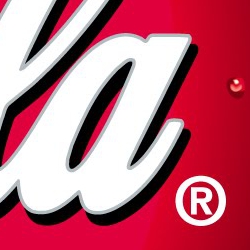 An applicant can apply to register a trade-mark if they or the former owner of the trade mark have used or plan to use the mark in association with their wares or services and they meet the requirements of the Trade-marks Act. Applicants include individuals, companies, partnerships, trade unions, or associations.
You cannot register trade-marks that are confusingly similar to trade-marks presently used in Canada or made known in Canada.
You are not required to register your trade-mark in Canada in order for you to have common law trade-mark rights associated with the mark. The use of a trade-mark for a certain length of time will establish rights at common law but these rights are limited geographically and may not give protection across Canada.
The registration of a trade-mark, gives the owner the exclusive right to use their trade mark in a particular country. You must apply separately in each country. There are many advantages to registration. It provides evidence of ownership and may make it easier to enforce the rights associated with the trade-mark. A registered trade-mark is a business asset and can be licensed. Registration notifies others of existing rights and protects an owner's right to a particular trade-mark in all of Canada regardless if it is well-known throughout the country. Trade-mark infringement actions may only be pursued if the trade-mark has been registered.
If a trade-mark is unregistered, the owner may have to prove the distinctiveness of the trade-mark. To be distinctive, the particular goods or services must be exclusively associated with the trade-mark and its owner and the rights to that trade-mark may be only good for the geographic area where distinctiveness can be shown. Any action based on an unregistered trade-mark must proceed on the basis of "passing off".
It should be noted that if an owner fails to use their mark for a certain period of time, their registration may be expunged or cancelled.